ArredoCAD Designer
The software for 3D interior design, furnishing and architecture
ArredoCAD Designer is the 3D design software for creating, rendering and presenting customers with any design or architectural project of a very high standard. A simple and intuitive interface as well as fast rendering allows showing high resolution previews of environments very easily. ArredoCAD allows you to choose among items from the large digital library of furnishing elements to meet all customization needs. Moreover it allows navigating inside the projects in real time, interacting with elements and modifying space.
3D presentations that can be navigated and shared remotely
ArredoCAD Designer improves 3D designing and project presenting. Advanced functionality and easy use make the software an ideal marketing tool for any sector related to design and architecture. With ArredoCAD customers can view projects in the best way possible and these can be easily shared through electronic devices. ArredoCAD allows high quality renderings that can be easily viewed with any device. Navigate inside projects also with RealTime Render or through Virtual Reality. In a few seconds customers will be offered an incredible experience, visiting design solutions from the inside. For these reasons, ArredoCAD is a valuable resource for:
Home furnishing
Interior design
Home staging
Architecture
Remodeling
Contract and Hotel Design
Fitting of shops, shop windows and Offices
Real estate
The advantages of ArredoCAD for your projects
ArredoCAD Designer offers advanced functions for 3D design and high levels of customization. Constant updating and execution speed allows reproducing any area in the smallest detail including the furnishing elements of any manufacturer. Furthermore it is possible to import directly the projects in SKP format created with the main software supplied by manufacturers to render or design new spaces. Besides designing and furnishing spaces, it is possible to design lighting solutions according to the atmosphere needed for your project. The result is high quality previews which can be navigated and shared and which express creative solutions at best.
High quality renderings
The powerful rendering engine allows the creation of high quality 3D rendering in only a few minutes. Through the creation of panoramic 360° rendering it is easy to navigate with a Virtual Tour, using any electronic device, upload it online and share it through a link.
Fast and easy design
It is much simpler to design spaces with ArredoCAD Designer. The software allows the automatic insertion of worktops, plinths, household appliances, wall claddings and flooring. It is also possible to create new elements with the solid modeler or the customized assembling of the furniture components, or import them directly from SketchUp, 3DStudio or in Dwg 3D and Obj formats.
Maximum customization
ArredoCAD Designer has a unique virtual library. Over 30,000 3D elements are constantly updated for furnishing, design and architecture solutions. ArredoCAD allows furnishing kitchens, living rooms, bedrooms, bathrooms, offices, shops, cafés as well as to design lighting systems, wall claddings and flooring or insert design items. Moreover, it contains architectural elements such as stairs, columns, wall openings, niches, fittings and false ceilings.
Marketing and customer presentation
To present projects, furnishing and design ArredoCAD allows the creation of 3D high definition previews that can be navigated at 360°, and virtual showrooms. The software options make it the ideal marketing tool for designers, architects, showrooms and remodeling professionals.
Real Time Render and Virtual Reality
Real Time Render 2.0 is a function of ArredoCAD that allows navigating inside the project in high resolution. Moreover the customer can interact with the space in real time, opening furniture doors or drawers, rotating or moving the position of objects, modifying materials and light sources. The integration of the Oculus (see requirements) offers the creation of spaces that customers can experience with Virtual Reality.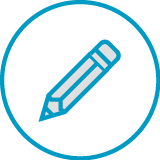 Design and furnishing that are Made in Italy
The libraries of ArredoCAD have more than 30,000 furnishing elements with which to reproduce the models of any furniture manufacturer and use them in projects. Among the 3D elements of ArredoCAD Designer it is possible to find the products of the most prestigious design brands made in Italy: Molteni, Flos, Cattelan and Garofoli, to name a few. The libraries are all parametric and customizable, constantly enriched with new elements to enhance projects according to new Italian design trends.
The characteristics of ArredoCAD Designer in detail
View the complete list of ArredoCAD Designer technical characteristics
Complete list ArredoCAD Designer
Video manual und self-learning tutorial
Drawing plans with one or more rooms and creating room wall partitions, non-standard sized rooms, round walls.
Importing floor plans in DXF, DWG 2D, JPEG and PNG.
Modern and traditional libraries for kitchens, living rooms, bedrooms, wardrobes, bathrooms, design items.
Customizing elements in size and dimensions according to room type and unlimited saving of configuration tabs (one for each producer/model).
Colours and materials libraries (wood, glass, lacquered, metal, RAL and NCS colours, etc.).
Floor and wall coverings libraries (ceramic tiles, terracotta tiles, decorations, wood floors, wallpapers etc.).
Managing floor and wall coverings layout.
Importing new floor and wall coverings (jpg, bmp, png).
Importing new textures (materials in jpg, bmp, png).
Editing of Material characteristics.
Importing new 3D elements in .SKP, .OBJ and .3DS format.
Interactive 3D navigating within the scene in real time and high resolution.
High quality rendering with D-Ray.
High quality panoramic rendering with the possibility to move 360° inside the scene.
Exporting in real time 3D scenes to be visualized with the visor of virtual reality (Oculus Rift to purchase separately)
Render di alta qualità panoramico, con possibilità di muoversi a 360° nel progetto renderizzato.
Esportazione in tempo reale della scena 3D per visori di Realtà Virtuale (Oculus Rift, da acquistare separatamente).
Perspective or axonometric 3D views with automatic measures.
Exporting following formats DXF 2D/3D, 3DS, VRML 2.0, PLT, SKP.
Lighting managing (sunlight, spot, quad light): automatic and manual inserting, light color and intensity setting.
3D basic Solid Modeler to create new3D elements.
Creating new elements from existing ones.
Exploding elements to modify or delete furniture components.
Joining parts as a single block to create new elements.
User Archive for saving new elements (created or modified with ArredoCAD, as well as imported).
Automatic insertion of worktops, plinths, backsplashes, profiles and household appliances.
Changing handles and generic automatisms on single elements.
Automatic calculation of non-standard sized kitchens.
Automatic cutting of elements with columns, mezzanines etc.
Automatic creation of design technical prints (floor plans, elevation views, 3D views, top holes, non-standard size elements etc.) with customized logo.
Manual calculation of project elevations for printing or page layout with SmartPrint.
Exporting technical prints (JPEG, PDF and WMF).
SmartPrint function to group multiple prints on the same sheet.
Sending customizable orders to the management software of furniture store.
MemoList function to match producers codes and prices to the elements of ArredoCAD.