When designing modern home interiors, the adoption of an open floor plan kitchen and living room design is increasingly frequent. Though once upon a time the number of rooms was used to determine the value of a house, today more flexible solutions and multifunctional environments are in greater demand. Because of new living habits and the requirements of family life, an open floor plan living room with kitchen can offer many advantages if you're looking to optimize space. Furthermore, it will often offer a better visual impact compared to two separate environments, especially in houses where the space available isn't all that abundant. Here are some variables you want to consider when designing an open floor plan kitchen and living room.
Open Space Living Room with Kitchen: When Is It a Good Idea?
When it comes to interior design, one of the most established design trends is having activities that don't require separate spaces coexist. This would be eating meals and socializing with guests and family in the case of an open floor plan living room with kitchen. This is not to say that this is always the best option for every project. Before suggesting it as a solution, it is always important to consider its appropriateness under every aspect, such as the client's daily habits and the technical features of the house. If comfort of living as well as style would be enhanced by this solution, you can go ahead and submit your proposal.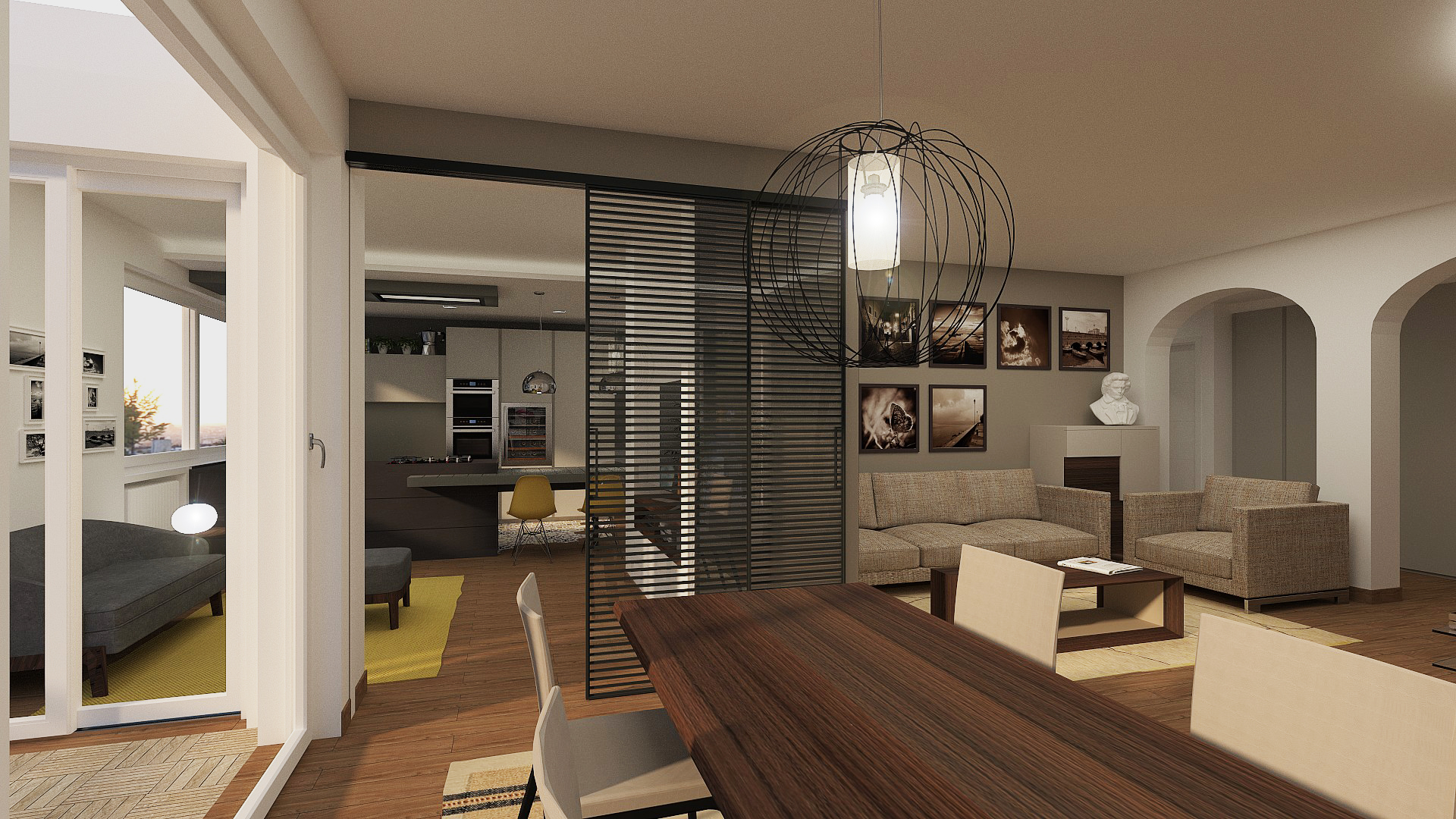 How to Separate an Open Plan Kitchen and Living Room?
When designing an open floor plan kitchen and living room you can adopt several different strategies. Both the organization of the space and the choice of furniture and finishing touches will be dictated by the personal taste and practical requirements of a client. For example, you might choose to furnish the different areas of the open space considering them individual environments connected to the others by one or more recurring elements. Or you could choose a homogenous interior design – style, colors, materials – for the entire space. The latter solution is preferable when it comes to smaller spaces, while in larger ones it would give an impression of excessive uniformity. Naturally each and every furnishing solution will have to keep in mind how the spaces are divvied up, even from a technical point of view, so as to ensure the utmost functionality. Here are 4 interior design ideas for an open floor plan living room with kitchen.
1. Partially Separated Open Plan Kitchen and Living Room.
A partial separation of living room and kitchen inside the open space is one of the ideas most appreciated by designers and clients alike. The advantages of a vast optimized space go hand in hand with the impression of a greater variety compared to a homogenous open space. Despite the recurring elements of style creating associations between the two areas, the separation will appear evident. There are different ways of separating kitchen and living room without using walls. For example, you can employ different tones of the color palette you have chosen or play with the lighting to create the optical impression of division. Another solution can be to use pieces of furniture as elements of separation, for example using a couch or an island to separate the two areas of the open space. You can employ the architectural elements of the house, creating different levels in the flooring or using arches and frames that will separate the two spaces while preserving their connection.
2. An Open Floor Plan Living Room with an Integrated Kitchen.
Sometimes an open floor plan living room with a completely integrated kitchen is the optimal solution. It is important for the result to be harmonious and not monotonous. When you're designing an open floor plan kitchen and living room you will thus have to compensate the uniformity of the style. Choosing a lively and well-balanced color palette, working on the distribution of the light sources, or favoring a unique and informal furnishing style are some of the possible solutions. Another strategy might be to create an impression of movement with one or more elements that catch the eye and provide a break in the overall uniformity, such as a staircase, a loft, or a piece of furniture.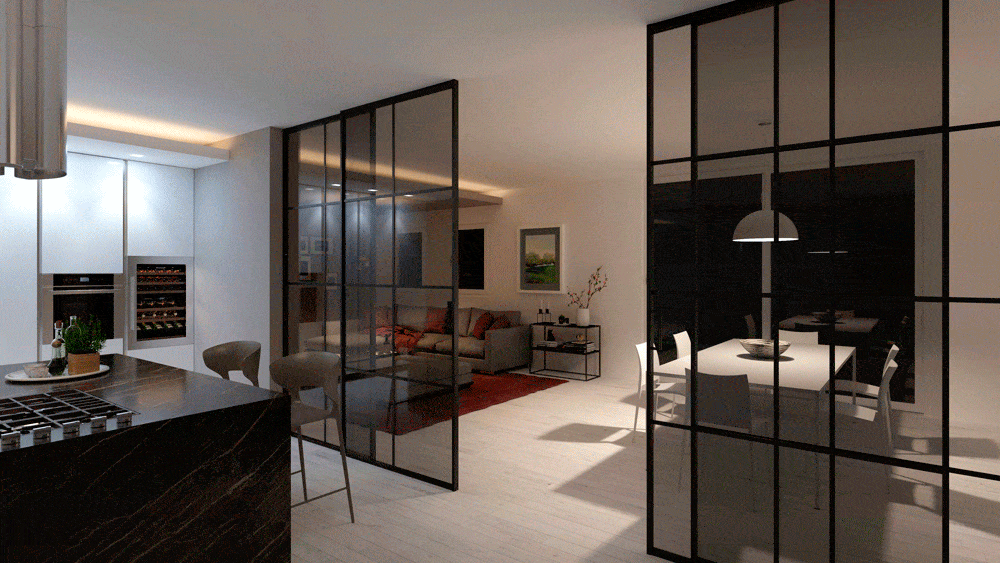 3. A Flexible Separation for Your Open Floor Plan Kitchen and Living Room.
If you can't make up your mind between privacy and a completely open space you needn't despair. You can find flexible solutions to separate your open floor plan kitchen and living room making your house adaptable to every occasion. In these cases, the secret is to employ moving walls and sliding, invisible doors: totally opaque or semi-transparent, they will make it possible for the inhabitants of the house to isolate themselves or open themselves up to sociality, depending on the desired degree of intimacy.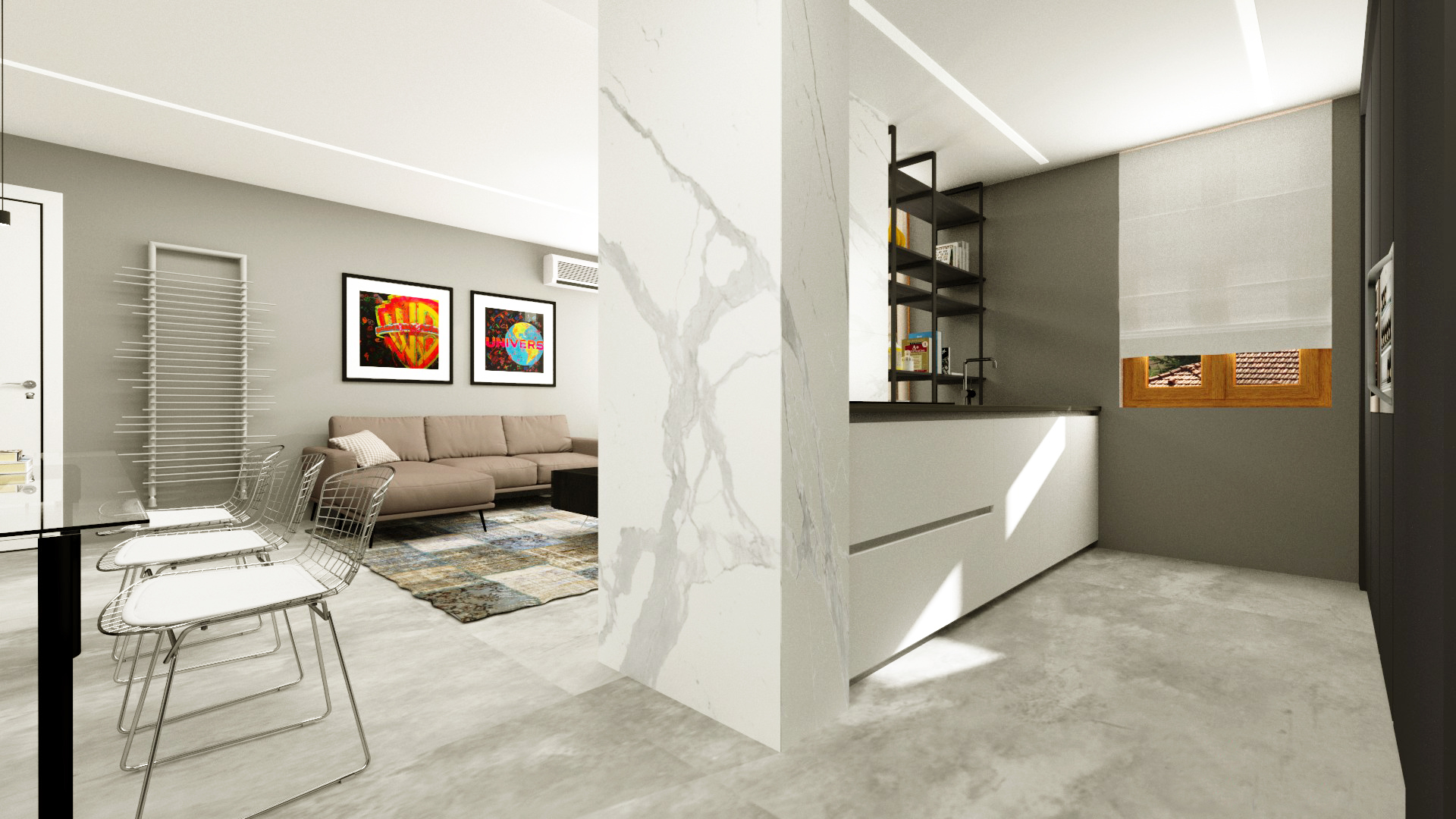 4. Open Floor Plan Living Room with Kitchen and Foyer.
What happens when the foyer is integrated in your open floor plan living room with kitchen? In this case, too, you can choose to preserve the unity of the different environments for an immediately welcoming effect. Or you might decide to create a filter between the foyer and the rest of the open space to introduce guests more gradually into the room or to protect your privacy from the eyes of strangers at the door. A frequently employed solution is to use a bookcase or a double-sided closet. However, you can also choose a more open solution, such as a grating, a step, or a lowered ceiling.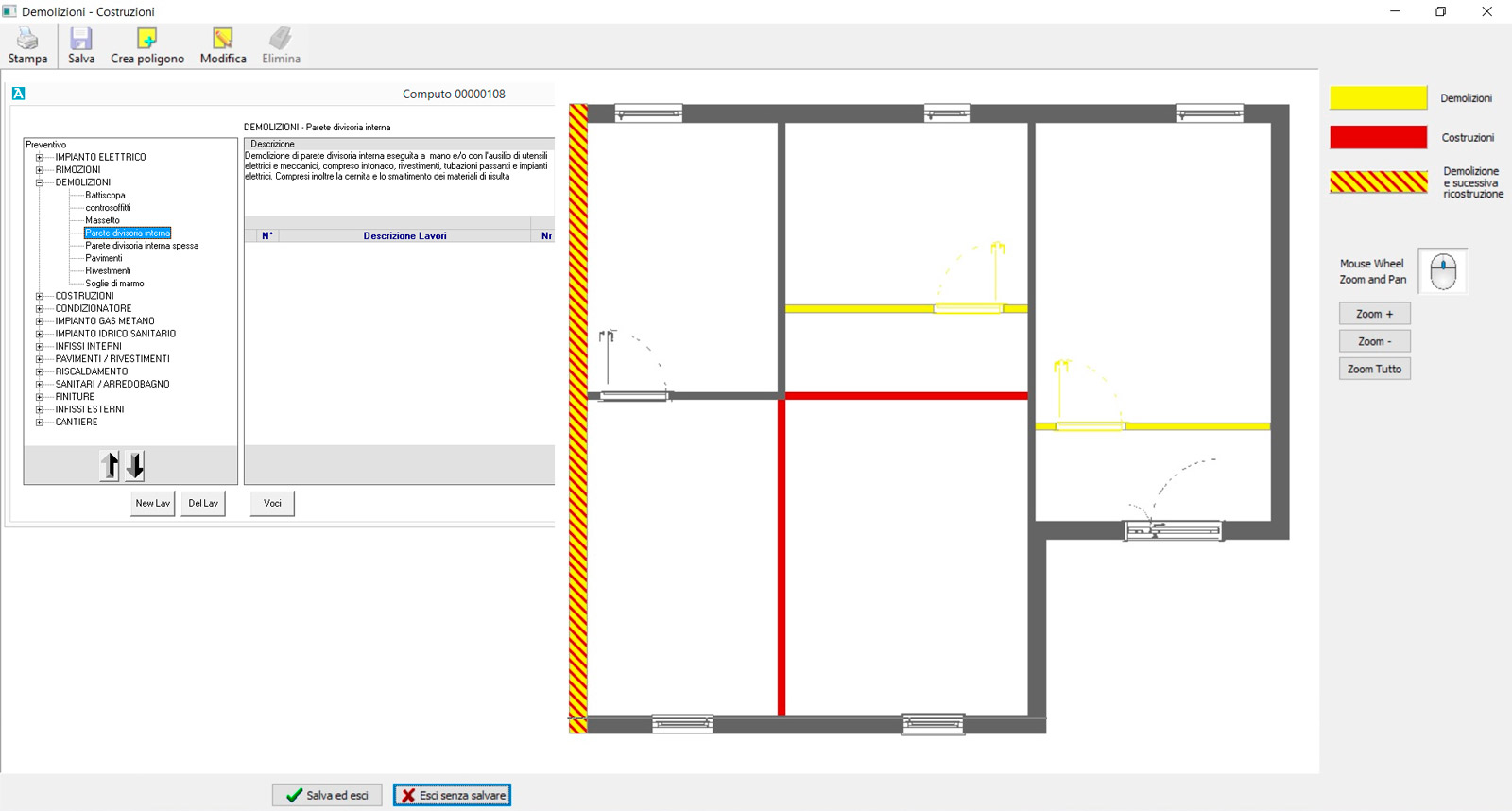 Software for the Design of an Open Floor Plan Kitchen and Living Room.
To design the architectural structure and the furnishings of an open space with kitchen and living room you will need a 3D design software with advanced functions. ArredoCAD Designer has all the professional instruments you might require for your interior design, from the initial working drawing to the choice of furnishings and finishing touches, as well as managing the lighting. It contains a library of over 30,000 3D elements you can use to furnish your interiors, including the updated catalogs of the main Made in Italy brands, with over 8000 exclusive kitchen elements. Furthermore, it has some specific functions that are perfect for designing an open space, for example:
With the Yellow and red wall function you can make real-time comparisons between the project and the actual state of things to quickly view the demolished or reconstructed walls of the open space.

With the Light management function you can set the type, intensity, direction, shape, and temperature (in Kelvin) of the various light sources so as to create a different lighting for the different areas of a single space.
Finally, ArredoCAD offers innovative solutions to present your projects to your clients, allowing them to navigate them from the inside: from 360° renders to the interactive technology of RealTime Render, and even Virtual Reality thanks to the Oculus headset. Visit our website to discover how to design an open floor plan kitchen and living room and present your ideas with ArredoCAD Designer