Last year was one of the best years for software ArredoCAD Designer. Professional designers from all over the world turned to ArredoCAD Designer to create thousands of renderings, animations and VR 360 projects, bringing their ideas to life and presenting their works to their customers in an improved and professional way.
The market of interior design and remodeling is globally increasing and with it the need for such integrated software to communicate 3d models and ideas in a more efficient and professional manner.
Our official distributors help our company the most to foster ArredoCAD in various parts of the world. ArredoCAD is used by designers and architects from Italy, USA, India, Greece, Cyprus and more. It has been available for several years on the Greek market, as well as the Indian market and since 2018, it has reached the United States, where our two distributors in California and Florida now represent the brand after its big success in Miami, at the International Contemporary Furniture Fair (ICFF).
In 2019, the Greek Company ERGOCAD was the winner of ArredoCAD Distributor of the Year and was recognized for having the best results in terms of sales, marketing activities, training and support among all the ArredoCAD distributors. ERGOCAD successfully distributes ArredoCAD Designer in Greece and Cyprus, having a strong market position in the 3d modeling/rendering software with an excellent reputation thanks to the active participation in design fairs, the organization of courses in several cities. It has also been featured in several design magazines.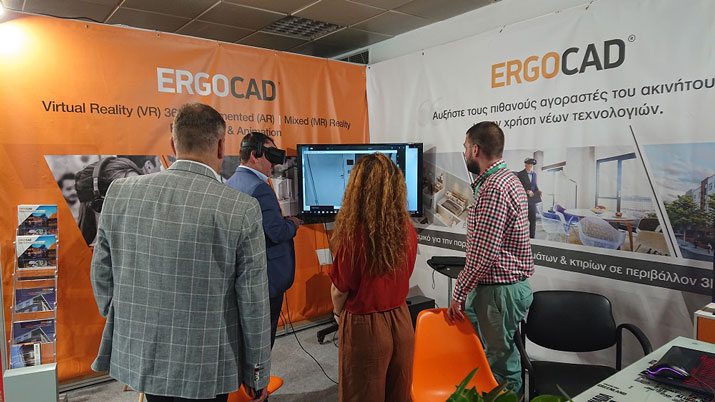 Moreover, the positive feedback coming from numerous users shows that the customer support service of ERGOCAD is truly a key strength for this company. On this note, the staff of ArredoCAD congratulate ERGOCAD and wish them a successful 2020, filled with astonishing results!
If ArredoCAD is not present in your country and you are a software house specialized in reselling interior design and architectural programs, with a national distribution net and an online customer service, this might be the right opportunity for you. Contact us for a partnership, we would be pleased to work with you.