More functions, more finishes, more style.
Dinamica has just released the new version of the software ArredoCAD 2021.5 that you can download from our website starting from now. As usual the update offers many new functions, automatisms and also new 3D objects and finishes.


New functions for a speedy and increasingly detailed design
One of the new functions offered by ArredoCAD 2021.5 allows setting Kelvin degrees for any type of light and thus to reproduce any color temperature from the coolest to the warmest white light, right through to a more neutral white light. At the same time the management of backplates has been improved. Backplates are increasingly being used among professionals because they are not so heavy as HDR backgrounds and therefore more practical and easier to use. Until now it was possible to only insert one single backplate at a time and in only one position, the version ArredoCAD 2021.5 now allows the insertion of different backplates in the same project, as well as to use the same backplates in several positions.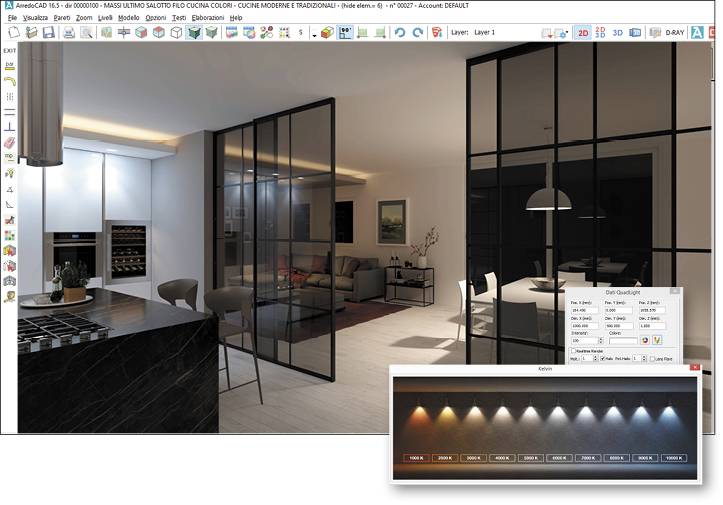 New options and automatisms have been developed for the insertion of decorative wall elements like wood panels, cornices, profiles or false ceilings. Insertion is really fast: once you have chosen the profile among the parametric ones now available, it takes only one click to allow the program to extend it along all walls - or only on some walls. You can also create panel mouldings. This is a very useful and versatile option because it applies to any object already contained in the ArredoCAD library or created by yourself. This function also allows the creation of perfect junction cuts on adjacent elements.
Moreover the new automatism allows rotating objects in the elevation view by directly setting the rotating angle, saving a considerable amount of time compared to the previous versions of ArredoCAD. The automatic cutting of out-of-square kitchen furnishing elements has also been optimized as well as the plug-in to import 3D file: ArredoCAD 2021.5 has been boosted and it now allows to insert and work with very heavy and complex objects.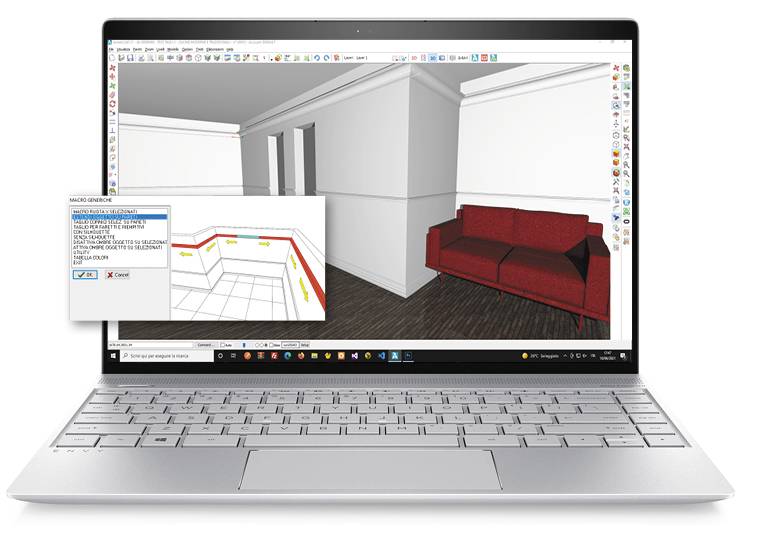 A library offering in increasingly varied range of 3D elements and finishes.
Regarding the libraries of 3D elements, worthy of note is the update of the kitchen model**: two new doorswith gola profile have been added, and an entire ad hoc model for kitchens with channel door has been created, with complete module and a special measurement configurator. New beds and accessories have been added to the model "Bedroom for Children", while the model Common Accessories has been enriched with around one hundred objects like household appliances, bathroom and kitchen accessories, miscellaneous as well as design items. The Library with textures, materials and coverings has also been increased: 45 floorings including parquet and boards,38 wood finishes, 60 solid color fabrics with texturing, 5 textures with lawn grass, and last but not least a new, complete Pantone category with nearly3,500** new matte and glossy colors.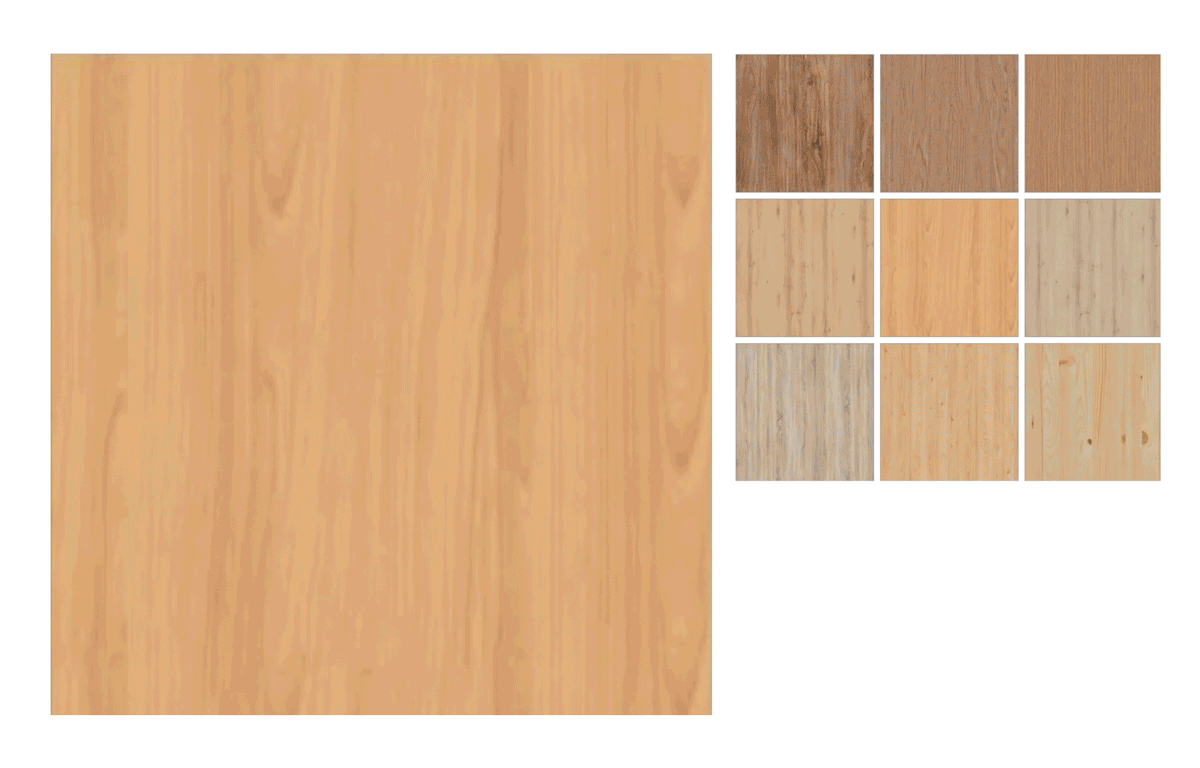 Would you like to try the software ArredoCAD Designer? Find out the new functions of the version 2021.5: Request a 30-day free trial

Are you already using ArredoCAD? Update your licence to the 2021.5 version and start creating trendy projects with the new functions and the new design items of ArredoCAD! Contact us for a quotation at 0039 0721 26465 or at [email protected]