Highlight your style and add 3D elements to your archive

Among the new features of the version 16, the interior design software ArredoCAD offers a boosted and restyled User Archive, in which you can save and manage 3D objects imported into the software, modified or created from scratch. Thanks to the colored 2D and 3D preview elements can be immediately recognized and using the drag-and-drop function they can be fast moved and organized in folders and sub-folders. Now, you can also match objects to codes and prices that are visualized automatically in the element list for quotation.
You can also find an updated version of the plug-in to import 3D files from Sketchup and 3Dstudio, one of the most appreciated features among the plug-ins of ArredoCAD: now you can import furnishing elements in OBJ format too.


New tools to make interior design easier

The managing of dimensions has been remarkably improved through several options for customization. You can explode automatic dimensions to delete/change them or modify the color of each dimension. It is also possible to keep the dimensions for doors and windows displayed, when deactivating the function for visualization Automatic Dimensions. Moreover, you can use a different way to insert window dimensions for French-windows so to distinguish them in plan view. In the end, the angles of walls and elements can be automatically measured and the relative dimensions automatically inserted using the new function 'Angular dimensions'. For kitchens you can find new automatisms to speed up designing. In a few clicks you can modify the height of plinths in the same kitchen, set the height of the first drawer for base structures with integrated handle or of microwaves. Moreover the measures of ovens and those of the hole for oven wall unit adapt automatically.
Managing wall covering (lay-out 6) has now a new parametric mask that allows you to apply materials just to a portion of the wall and not to the whole length. In the D-Ray engine the function of Denoising was improved, so that you can render an image in a few minutes with less memory usage. Finally a function for automatic backup was developed to recover damaged projects.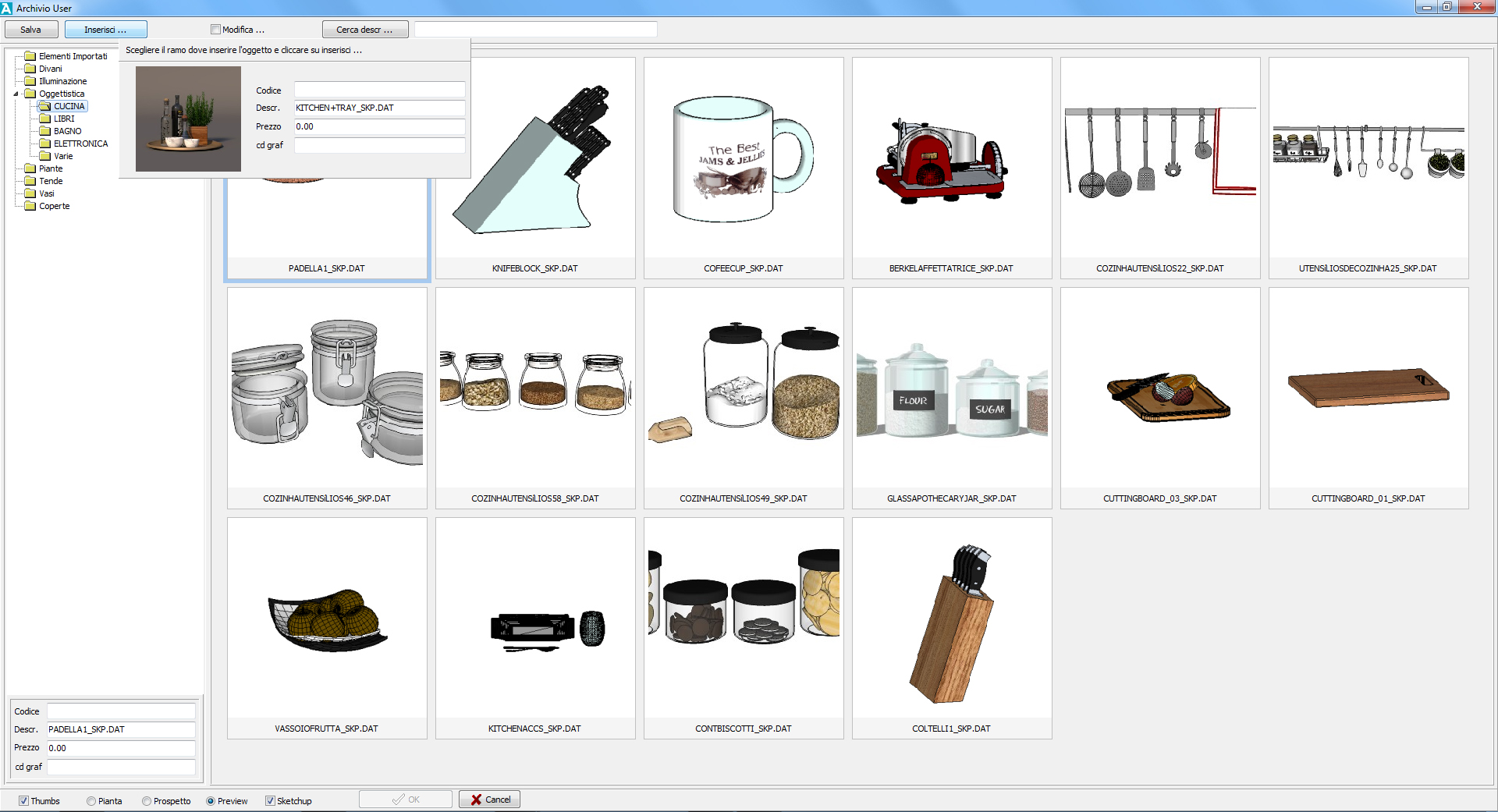 New 3D elements to make the best use of your creativity

Beside a vast update of the catalogue containing the hoods produced by Falmec and Faber, several other 3D objects were added: modules of household appliances, ribbed vaults, 3D ovens and double ovens, armchairs and chairs, a 3D person sitting in a wheelchair, electric boards and hoover. New types of doors added for Kitchens, Living room and bathroom. Moreover you have more modules for office furnishing as well as new models of bunk beds for bedrooms for kids. A vast library with more than 30.000 elements constantly updated to inspire you.

Would you like to try the interior design software ArredoCAD? Find out all new features of the version 16: request a 30 day free demo here.

Have you already used ArredoCAD? Upgrade your licence to the version 16 and start now to use the new User Archive! Contact us for a quotation: 0039 0721 26465 - [email protected]