A powerful 3D interior design software:
renderings in just 5 minutes!
Try ArredoCAD 30 days free
The 3D solution thought for you
ArredoCAD helps you to create anything you can imagine.
30,000 3D furnishing elements - the vastest library in the world
With more than 30,000 modular, parametric and customizable elements the library of ArredoCAD allows you to design any space, from furnishing a kitchen to creating design solutions for a hotel or a restaurant. A vast range of 3D furnishing objects and thousands of design items from our partners' prestigious brands, reflecting the best tendencies of the moment and the Made in Italy quality.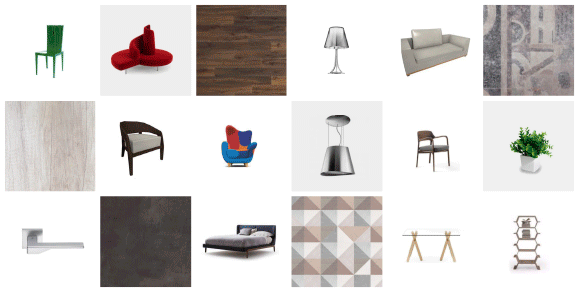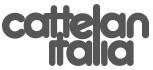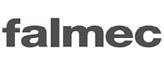 Why choose ArredoCAD
Easy, fast and intuitive
The powerful rendering engine, the performing rapidity and the user friendly features of the program allow you to show the customer a high quality preview of any design solution, making ArredoCAD Designer become an essential marketing tool and selling tool.
The 3D solution for all your needs
Target sectors
The vast 3D libraries and modules, the high level of customization, the possibility to create tailor-made elements or to import them from Sketchup or 3DStudio, all this and more make ArredoCAD the ideal design tool for any furnishing and architectural solution.
The potentialities of ArredoCAD
told by customers who use it
ArredoCAD is an application that offer many advantages; according to our working experience, I would say the possibility to use a series of tools like virtual tour, panoramic rendering or the creation of videos that allow us to fully meet the needs of our customers.
TUTTOINTERNI
We got to know ArredoCAD in 2017 because in our opinion it is relevant to create the base for emotional selling regarding real estates and we needed to maximize their potential. Thanks to this program and to the right project, we let our customers dream showing them the potentiality of the building.
AGENZIA IMMOBILIARE BOTTO
We started to use ArredoCAD in 2010 mainly to use just one tool capable to substitute the various software provided by furniture producers. From the beginning, ArredoCAD seemed to us the best interior design software because it combines perfectly technical precision and easiness.
MEOZZI MOBILI
"
"
ArredoCAD Gallery
News
Keep informed with up to date activities, news and events dedicated to ArredoCAD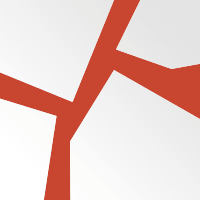 Last year was one of the best years for software ArredoCAD Designer. Professional designers from all over the world turned to ArredoCAD Designer to create thousands of renderings, animations and VR 360 projects, bringing their ideas to life and presenting their works to their customers in an improved and professional way.
The market of interior design and remodeling is globally increasing and with it the need for such integrated software to communicate 3d models and ideas in a more efficient and professional manner.
Our official distributors help our company the most to foster ArredoCAD...
Leggi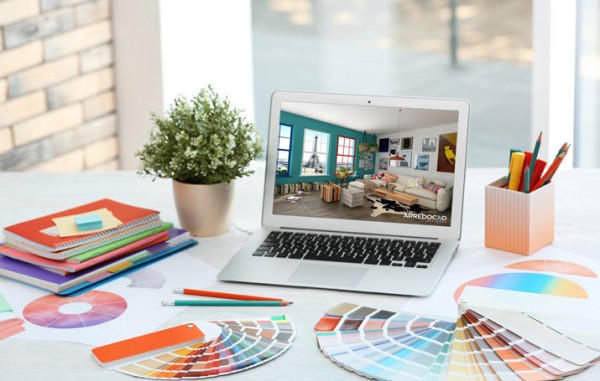 Getting to know the new trendy colors of 2020 for the interior design sector is like taking a journey through a fascinating kaleidoscope, into modernity and nostalgia, the past and present. Different shades of pastel mix harmoniously to create surrealist and futuristic effects, yet familiar and cozy.
This is the new fascinating trend launched by Pantone where metal and pastel colors are the leitmotiv for interior design 2020. We could safely say that this trend is indeed inspired by themes and initiatives in line with recent vast environmental awareness movements and that when it comes to int...
Leggi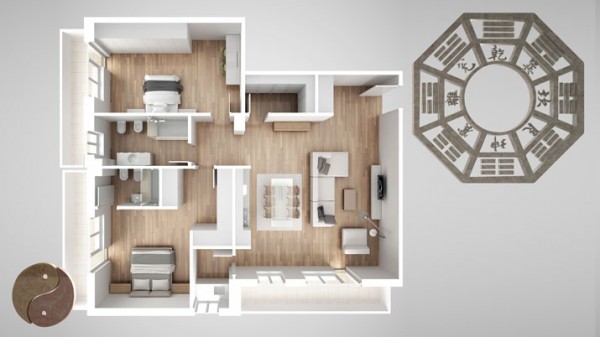 An interior designer has a great responsibility not only in creating a functional environment where the client can live comfortably, but also in assuring a level of wellbeing connected to this space. Time spent at home should offer all the right conditions to recharge your energy and that's why knowing Feng shui practice and philosophy can be very helpful for interior designers.
Feng Shui is a practice originating from ancient China and it is vastly known and applied in the interior design world. Every professional should know how to make the best use of Feng Shui according to the needs, spac...
Leggi